Donation Program: $$ for Trees!
Your charitable donations will be used to purchase, plant and maintain new trees in our Cemetery. Plaques can be added to your tree to acknowledge your generous donation or In Memory of a loved one.
Many of these trees are in our new north sections J & K. Click on a map below for the locations of these trees. All Donations are welcome and appreciated!
General Donations or Endowments:

Please consider Maplewood Cemetery in your donation and estate plans.

Your donations help support our

not-for-profit association and keep Maplewood Cemetery in good operating and financial condition for years to come.

For more information

on Donating

Please call 585-672-1020 or email us at: Info@MaplewoodCemetery.org

To donate:

Please Send Checks to:

Maplewood Cemetery Association

Business Office

244 Edgemoor Rd

Rochester, NY 14618

Maplewood Cemetery Association is a NY registered not-for-profit, Charitable, volunteer run Organization.

These donations may be tax deductible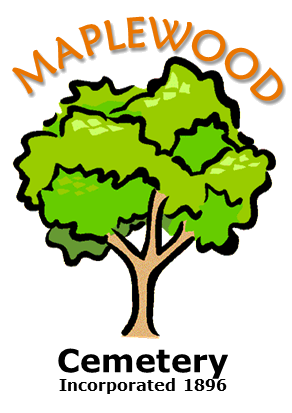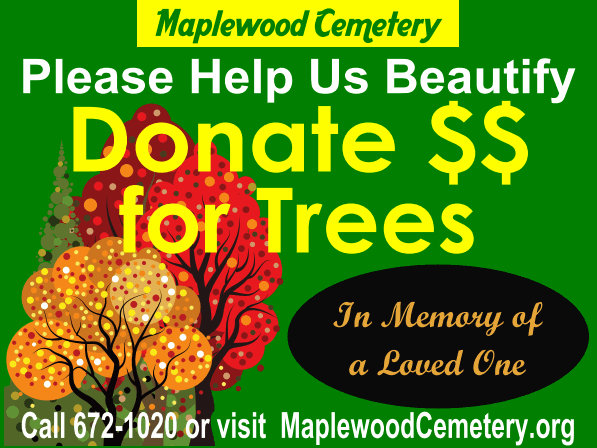 | | | |
| --- | --- | --- |
| Trees: | Donation: | Status: |
| Flowering Cleveland Pear Tree | $ 350 | Sold Out |
| Crimson King Maple Tree | $ 350 | Sold Out |
| Flowering Crab Apple | $ 275 | Sold Out |
| Flowering Accolade Cherry Tree | $ 350 | 2- Left |
| October Glory Maple | $ 350 | Sold Out |
| Flowering Kwanzan Cherry Tree | $ 350 | Sold Out |
| Pacific Sunset Maple | $ 350 | 2- Left |
| Royal Red Maple | $ 350 | 1 - Left |
| Crimson Century Maple | $ 350 | Sold Out |
| Lilac Tree | $ 350 | 1 - Left |
| New: Sugar Maples (East Section) | $500 | Sold Out |